Blue Knife Solutions is a partnership firm providing web and app solutions. Let us Help You get to know us.
Our name exquisitely describes our work. We took the royal color of the world of computing, blue, to signify quality. And we borrowed the knife from 'slice' tool to signify our expertise in web development.
Our Logo has been meticulously crafted to show the closing tags of HTML with the slice tool replacing the '/'.
The partners of Blue Knife Solutions graduated together and started this partnership firm as a startup project. We developed apps and sites for friends, family, and eventually clients. We then expanded to take on even more challenging projects.
This is Our Story and we hope to include you in it.
Web Development
Our team has expertise in the web. With expertise in state-of-the-art technologies such as Bootstrap, HTML, CSS, JavaScript, GCP, Ionic, GraphQL, and more, you can be sure to get the best web platforms delivered to you.
App Development
We have expertise in native and cross-platform apps. Our expertise is in Swift, Kotlin, Java, Ionic, Flutter & Dart. For server-side we have expertise in Firebase, and Cloudkit. We promise to build you beautiful & functional apps.
SEO
Our team understands the need for proper SEO, SEM, and Analytics. We have deep understanding of Google and Bing webmasters and how SEO works. We use next-gen image formats, sitemaps, etc.
IT Consultancy
We at Blue Knife Solutions are a team of IT experts. We have deep understanding of latest technologies and we promise to understand your needs and provide you bespoke and personalised IT solutions.
Research & Education
We at Blue Knife Solutions believe in the importance of research to advance technology and the need for imparting education to advance society and industry. We are ready to take on researches and provide educational content.
Case Studies
Case studies are an important aspect of documenting and analysing problems in a technology. We would be thrilled to take on new and challenging case studies to analyse and solve problems.
Archisman Bhattacharya
Managing Partner, Project Manager, & Front-End Developer
Vishal Kumar Singh
Partner, Logic Architect, & Security Consultant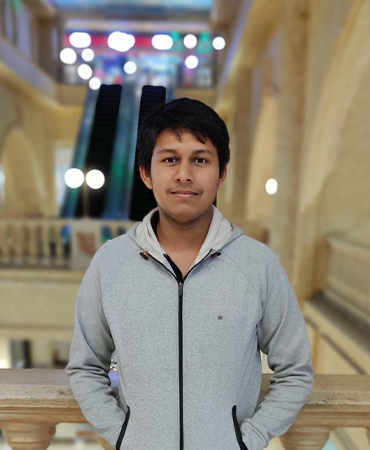 Gaurang Pande
Partner, Test Case Specialist, & Developer